LEAN AND GREEN SLOW COOKER BEEF AND VEGETABLE STEW
As the crispness of autumn sets in and our days become increasingly packed, it's the opportune moment to invite the comforting allure of slow-cooked stews back into our kitchens. Introducing a culinary masterpiece that perfectly marries warmth and convenience: the Lean and Green Beef and Vegetable Slow Cooker Recipe. With its remarkably straightforward preparation, this hearty stew brings together a symphony of familiar flavors that are certain to captivate and satisfy every member of the family.
Exploring the Nutritional Benefits of Incorporating Lean Beef into Your Dietary Repertoire
Elevating your diet with the wholesome goodness of beef can substantially amplify your overall health and vitality. Recognized as a quintessential source of high-quality protein, beef not only appeases your hunger but also imparts a sense of revitalization following each satisfying meal.
Beyond Muscular Nourishment: The Multifaceted Merits of Lean Beef
However, the merits of lean beef extend well beyond its role as a protein source. This nutritional powerhouse boasts an array of essential elements that collectively contribute to your holistic well-being. For instance, lean beef stands as an excellent source of vital nutrients including vitamin B12 and selenium, both of which play pivotal roles in maintaining the health and functionality of your cardiovascular system.
Moreover, the inclusion of lean beef in your dietary repertoire guarantees a consistent supply of zinc—an elemental component essential for promoting optimal heart function and metabolic processes. Beyond its cardiovascular benefits, this dietary choice actively supports your skeletal well-being by furnishing key minerals such as calcium and phosphorus—cornerstones for upholding the integrity and strength of your bones. Notably, the presence of vitamin D within lean beef further elevates its nutritional profile by enhancing the absorption of calcium, thereby fostering a foundation of robust bone health.
Revitalizing Fatigue: The Reinvigorating Potential of Lean Beef
Have you ever experienced the draining effects of a demanding day? Here, lean beef emerges as a potential remedy to invigorate your body. Rich in nutrients that span from B vitamins to zinc, lean beef offers a holistic nutrient package that can replenish your energy stores and provide the essential components your body craves after periods of exertion.
Incorporating lean beef into your meals is not simply a culinary choice—it's an investment in your well-being. The rich tapestry of nutrients it offers, combined with its delectable taste and the ease of preparation found in slow cooker recipes, make it an indispensable addition to your kitchen arsenal.
In conclusion, as the seasons transition and our lives maintain their bustling pace, there's solace to be found in the simmering pot of a slow cooker. With the Lean and Green Beef and Vegetable Slow Cooker Recipe, you're not just preparing a meal; you're curating an experience of nourishment, warmth, and well-being for you and your loved ones.
OPTAVIA Counts per Serving:
1 Lean

2.5 Green

2.5 Condiment
Difficulty –

EASY

Servings – 4

Cooking Time –

4 to 8 HOURS

Prep Time – 20 MINUTES
INGREDIENTS FOR LEAN AND GREEN SLOW COOKER BEEF AND VEGETABLE STEW
20 oz Lean beef, cut into chunks (4 lean)

¼ Cup Onion, diced (½ green)

1 Cup Celery, chopped (2 greens)

2 ½ Cup Green Beans, chopped into bite size pieces (5 greens)

½ Cup Orange Peppers, chopped (1 green)

1 Can 14.5 oz Diced Tomatoes (less than 5g Carbs) – (1 green)

2 Tbsp Beef Stock – low sodium (½ condiment)

½ Tsp Salt (2 condiments)

2 Cloves Garlic, minced (2 condiments)

½ Cup Apple Cider Vinegar (2 condiments)

½ Tbsp Worcestershire Sauce (3 condiments)
INSTRUCTIONS FOR LEAN AND GREEN SLOW COOKER BEEF AND VEGETABLE STEW
Add 1 ½ Cups water before cooking on Low for 6-8 hours or High for 4 hours
Garnish stew with chives and parsley.
Great for you AND fills you up.  Enjoy!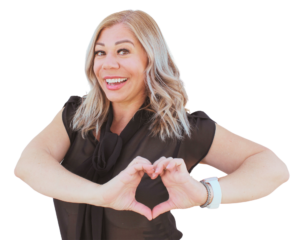 Andrea Argy is a Michigan State University graduate with over 20 years of experience in corporate America. Today, she is a Manifestation, Mentor, and Weight Loss Coach, breaking conventional norms by leaving her office life behind to travel full-time across the United States in an RV. Her mission is to help others achieve mental and physical wellness, empowering them to manifest their dreams and create healthier lives.